This is Thursday's post. I do try to post every day for the Ravellenics. By now we're scrambling for the finish line! But nothing happened on Thursday because I was waiting for a delivery. I knew it wouldn't come until Friday. Still I waited… and didn't post.
Today is Friday! This is Friday's post!
Scramble!

Hurry!

Even chocolate-doping and a virtual witch coach promoting carbo-diets are deployed!

But it's not here yet!
What are we all so excited about?
Well, we are waiting for delivery of some twigs: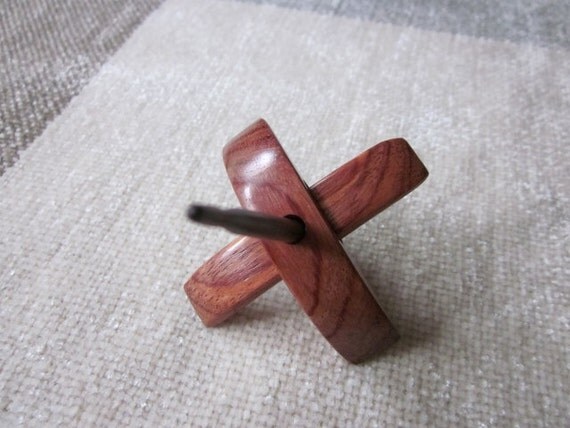 It's a Turkish Spindle made by Enid Ashcroft.
It's a Midge in woods Bubinga and Indian Rosewood and you use it to spin wool with, sloooooowly. But perhaps not as slow as I think.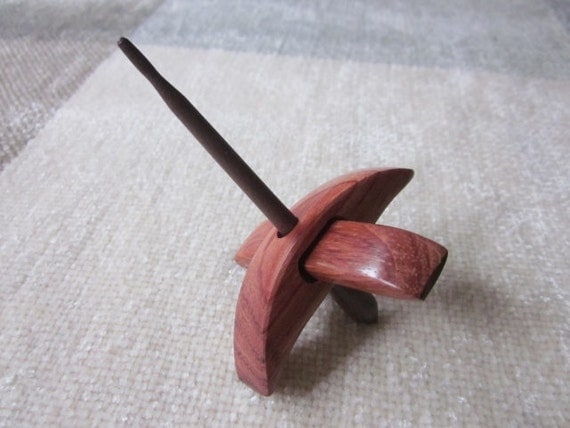 They've been talking about these EA spindles for weeks now in the Dutch Karma Group. Appearaently (adjust spelling to your preference please) they are quite something!
Great balance, long spinning time, lovely finish.
As I LOVE natural materials and good tools I was prone to succomb. But I held steady. Because I think spindles are a waste of time. It takes sooooo long to spin wool on a small piece of wood!
For spinning wool I prefer bigger pieces of wood:


Give a few kicks, spin a whole sheep.
But then my friend Meilindis came to visit…. and she brought her collection of quality Tukish spindles. In a adorable little treasure case.
Here's a picture with the names of the various spindles. This pretty much is the top in spindle manufacturers at this moment!

She allowed me to touch some. Once I held this crafty little tools in my hand, once I felt the balance, once I could admire the skill with which these are made… once I saw those beautiful woods…I was lost.
So I ordered one. (updates on Saturday's in Enids etsy shop)
I'll probably change my opinion about ratio of wood to wool when it comes to spinning.
I suspect there's something special to the activity of spinning on a quality spindle itself. It won't be about the meterage you spin. It'll probably be about being in the moment, about having nice materials in your hands, about transforming nice fibre into nice yarn in a slow attentive pace.
There's also the added bonus for the precise and pattern loving people: wind up the yarn in a delightful pattern.
Well, by now it's been noon. I'm still waiting for my spindle to arrive…
It has travelled from the UK to my country. It currently resides in a unceremonious crate in which my husband gathers stuff that needs to go to the cabin in the weekend.
Slippers, cat food, chocolate, spindles. You know, the usual.
Usually he is travelling by now. But today he isn't. He woke up to a central heating that didn't heat. So he is still in the city, waiting for a repairman to come and kick the central heating into submission.
Otherwise Robert would already have been here. And my spindle too.
So today his roster is: wait, kick, scramble into car, get here, play with twigs.
In the mean time I'm twiddling my thumbs.
There may be some yarn in there too.
Wait, there is!
I've come a long way with my Brioche Capelet since I last showed you. (Only the collar is Brioche, I worried about meterage. I shouldn't have)

It has leaves from a pattern called Forest Nymph Capelet by Ewelina Olesinska
It's lovely to knit (and wear) with handspun. I wish my colour transition had been a bit longer. Especially in reversed stockinette stitch the colour goes quite abruptly from pink to purple.
Well. What else can I tell you?
I'm ordering enamel powders. I'm having colours on my mind all morning. I really need another craft, don't I.
Also: the shoulder is clearing up. Just a few more weeks and I'll be good I think. Yay!
Sooo….. still waiting. When do these Winter Olympics finish anyway? Is it today?