Leader in the Tour is RUNNING instead of cycling!
and I was knitting instead of spinning. I bound of Temptress shawl:
The pattern bind off features a picot which turned out too frilly in my hands. I undid it and did a regular Bind Off, making picots at every tenth stitch and inserting a bead at the very top of it.
I was trying to mimic the pattern picture of Booknits:
This one was done with the picot bindoff but she manages to make it all airy and lean. Mine got way too frilly:
pattern Temptress by Boo Knits. I used 350 meters of a 100% silk yarn which I do not recommend since it gets all fuzzy. Probably is tussah silk. I recommend Bombyx silk. Needles 3,5 mm, outer border done on 4 mm, bindoff on 7 mm.
Froome is the cyclist you see running. He is top leader in the Tour and he was in pursuit of today's probable winners together with two people who fight him for his overall position. They were cycling up Mont Ventoux where you need people to cycle with you, even if they are your opponents.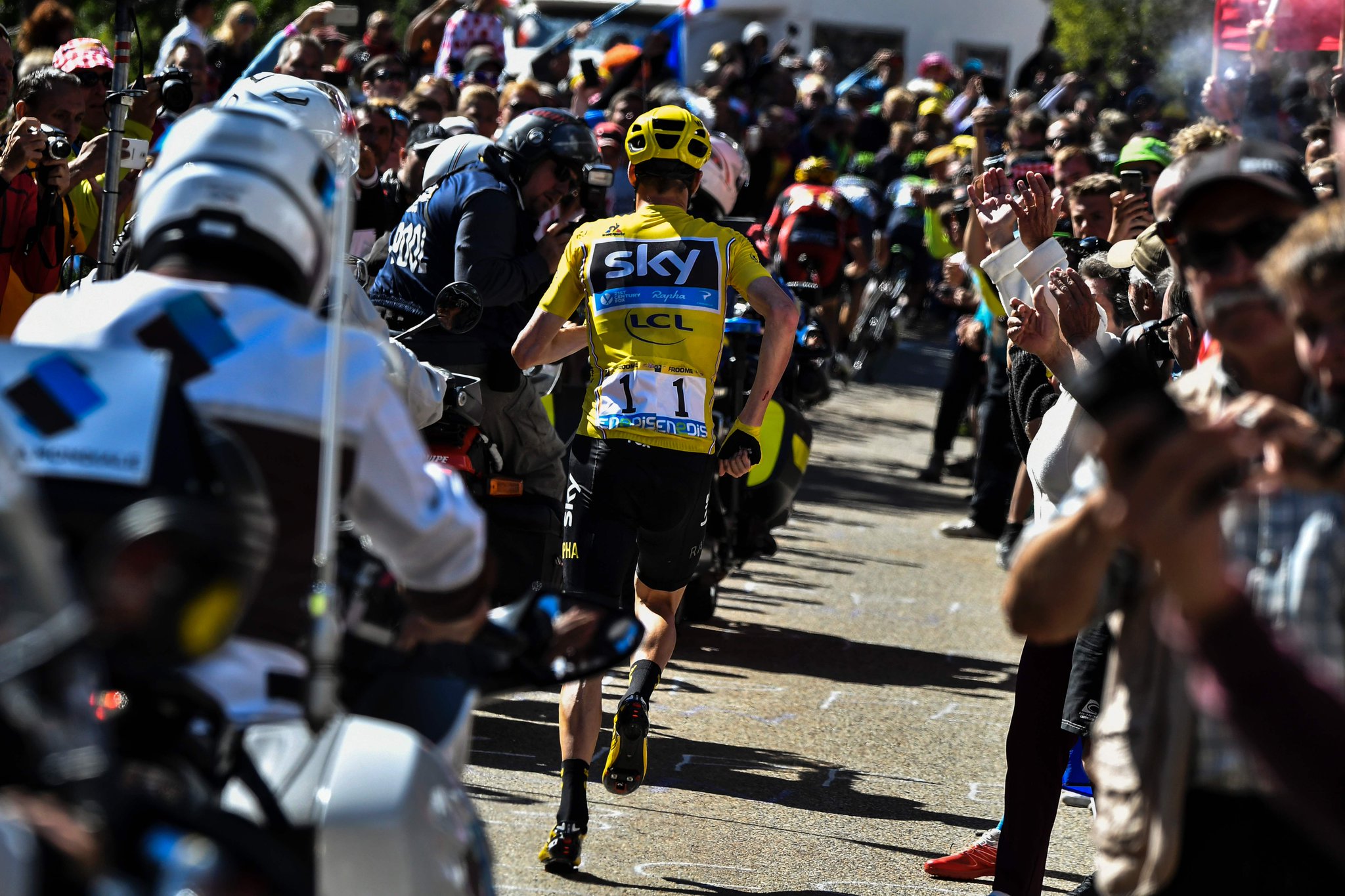 The road was small and winding and filled with spectators. Suddenly something happened, we don't know what yet, and one of the motor cycles that film everything stopped. Too abruptly for the three cyclists to brake.
They smash into the motor. All three fall to the ground. They pick up their bikes and continue but Froomes bike is busted. He proceeds to run with it in his hand. Then he leaves it at the side of the road and continues running, in his cycling shoes, towards the finish line.
Until the car with the reserve bikes can get to him.
It was bizarre!