It's a birdhouse bag, an original design by FiberRachel, especially for knitters. She sells them in her Etsy shop called FiberRachel.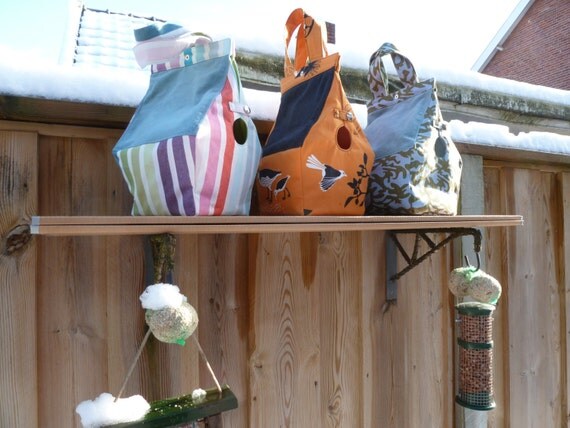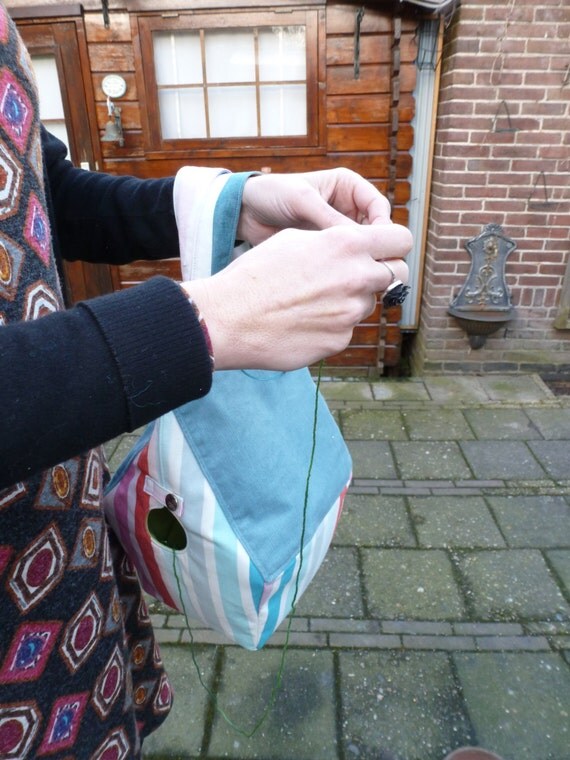 pics by FiberRachel
They are ideal for walking and knitting. The yarn goes through the hole and because the hole can open at the top you can free the project any time.  She makes them in various fabrics, all fully lined and well made. They are very spatious.
Mine fits the fabric of my skirt very well:
I've got two! The blue one is a prototype but other than changing the dimension of the hole a bit she had it all figured out right from the start. That's some impressive engineering, creating a neat and fully functioning prototype.
They have excellent dimensions and I use them as my regular bag.
I was always stuffing my wallet and keys and pills into my little WIP bags and they were bursting at the seams or so heavy that their handles were cutting into my wrist when walking and knitting.
Now it's the other way around: this is my bag and it also holds easily my knitting and I can knit whenever I want to and the bag is still secure.
I also got another new bag which I fancy walking around town with. This one is from Etsy ShopByLinda:

This is more a bag for regular use but I can easily see what kind of skirt I need to sew to take this one out for a stylish stroll.