FiberRachel's sewing machine broke today and now she's having a sale to pay for repairs. 25% off!
I couldn't help myself, I bought a Buckbeak Birdhouse WIP bag!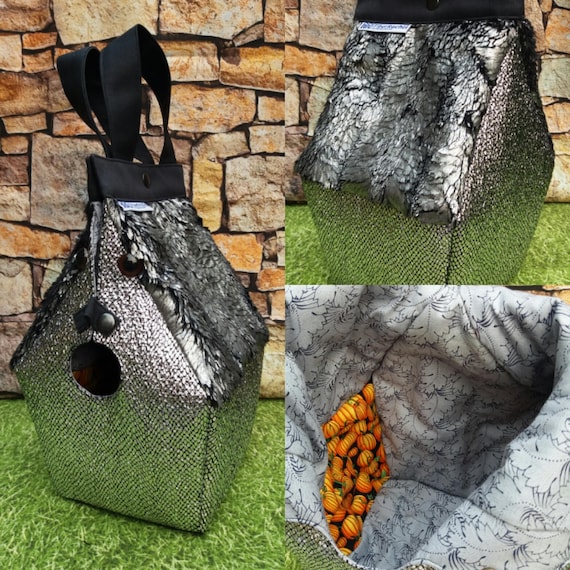 He's got a little patch of pumpkin patch 😆
Oh, the silver glitter fun fur. It's all mountain and charcoal and water and sophisticated city knitter! Or that's what I tell myself. It sure fits my colour palette and my need to pet weird furry things. And I need to keep my yarn somewhere. And my phone and stuff.
She's got plenty more weird bags. Game of Thrones, Highlander, x-mas, Pokemon, HP houses, cats, dogs, winter, and birds in bird houses. Go here to have a look.